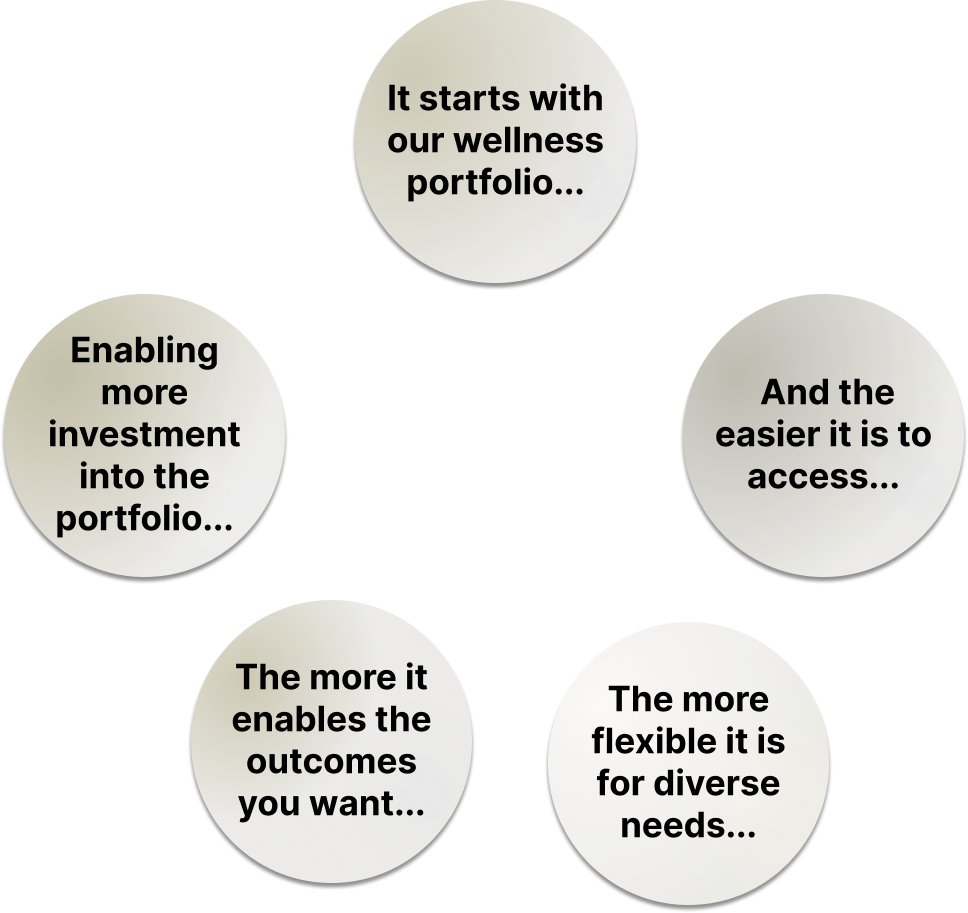 How can you take the first steps to improve your wellbeing?
We offer you a market leading portfolio that supports your health.
We make prevention as convenient for you as possible.
Onsite mammograms help you find time for screenings...
and onsite flu shots are a quick way to lower the risk of a serious illness.
Start with your health data

Biometric screenings show you a snapshot of your current health so you can discuss it with your Primary Care Provider...
and Primary Care Provider visits empower you to partner with your provider to own your health.
We believe you have the power to live longer, save money and enjoy more time with those you love.
But your wellbeing can't improve without your participation.
To us, it's simple.
You living a longer, healthier life -
That's a future with more cheers.