All Three CIGNA Medical Plans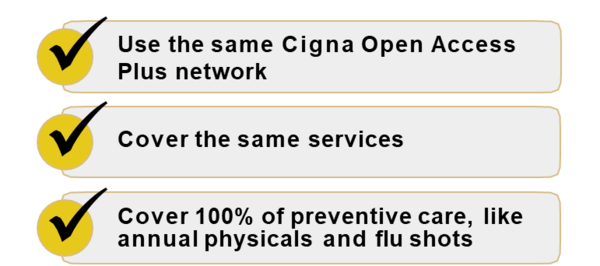 You prefer to pay less each month in premiums and are willing to pay more when you actually use medical care. You want to benefit from the tax-advantaged features of the HSA.
You are willing to pay more in premiums each month to have a lower deductible and copays for some services. You prefer cost predictability if you need more medical services.
If you have questions, A-B has dedicated Cigna resources to support you!
Reach out to Bryan for claims issues or Missy for care information.